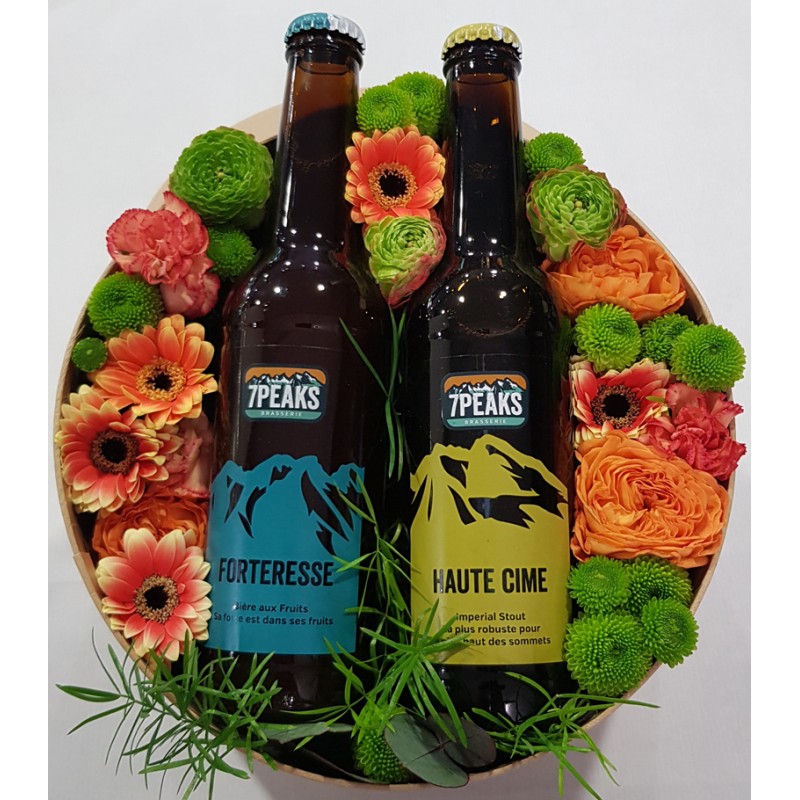  
Flower box - 7 PEAKS-Duo
The pretty box with intense colors, 7 PEAKS, is a unique setting to offer an original composition.
Delivery possible in Lausanne, or in Switzerland.
Product customization
Don't forget to save your customization to be able to add to cart
Original proposal of the flower and the local beer ...
Assortment of 7 peaks beers, "Forteresse", develops intense flavors of raspberries and blueberries. With a slight acidity and no added sugars, it will refresh you gently. Close your eyes, you are now in the forest in search of these delicious red fruits! and "Haute Cime", an Imperial Stout with a beautiful black color and intense flavors of bitter chocolate and coffee. It is perfectly suited to cold, foggy days near a roaring fire.
to discover: https://7peaksbrasserie.ch/en/beers/
Data sheet
Couleur

Black beer-Bitterness – IBU 50
Orange
Red fruits beer-Bitterness – IBU 22